For Universal's Forgetting Sarah Marshall, the marketing campaign went viral on city billboards, telling the title character "You DO Look Fat in Those Jeans" and "My Mom Always Hated You," directing intrigued audiences to IHateSarahMarshall.com. It was one of the first campaigns that really took advantage of the resources only the world wide web can offer. 
And since that 2007 movie, Facebook brand pages, Twitter accounts and YouTube channels have expanded the reach beyond traditional websites, showing off exclusive footage, R-rated material, cast interviews and more. Fox Searchlight is putting a dramatic twist on Disney's successful campaign for The Muppets. Instead of spoofs, though, the viral videos for Sound of My Voice, one of two movies the studio acquired at the 2011 Sundance Film Festival that was co-written by and starring Brit Marling (the other was last year's Another Earth), expand on the stories of the movie's characters. 
In theaters April 27th, the movie tells the story of Peter, a journalist, and his girlfriend Lorna. For reasons revealed in the movie, Peter wants to infiltrate a cult lead by the mysterious Maggie (Marling) who claims to be from the future. After going through a rigorous evaluation period of their integrity and devotion to Maggie's cause, the two gain access, but not before an extensive bathing and the execution of a lengthy playground-style handshake. After several late-night visits to the cult involving bizarre medical activity and intense "therapy" sessions, all the while trying to record what they're witnessing for Peter's documentary, the two actually begin to question each other beliefs, motives and allegiances. 
In building buzz for the mystery that borders on sci-fi, but also leans toward a suspense/thriller, new videos feature other cult members, trying to explain their cause in one, making a pilgrimmage to the site of Maggie's mysterious appearance in another. Having already seen the movie, knowing what happens, I can't stop watching these videos. They're creepy and mesmerizing, all at the same time, somehow managing to prey on our basic human weaknesses. 
A new video is posted each Thursday at 7pm on the movie's YouTube channel, 4twentyseven2012. Below are the first two videos, mentioned earlier. But first, get into the world of Sound of My Voice and watch the first 12 minutes of the movie, and watch for hot spots that will take you to other videos.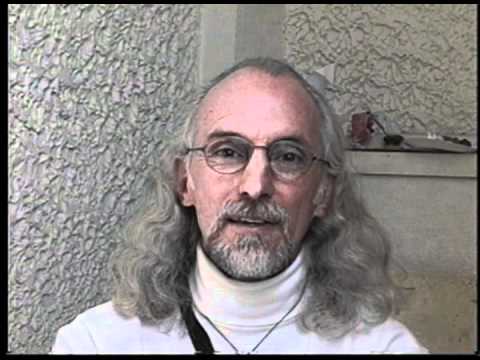 If that has piqued your interest – and how can it not – then check out this great interview from our friends at Collider conducted at WonderCon with Marling and her co-writer and the movie's director, Zal Batmanglij.