What if the 16th President of the United States, Abraham Lincoln, wasn't really as honest as his famous nickname made him out to be? What if his mother's death – when he was just nine years old – was not from "milk sickness," as it was called, but actually from the bite of a vampire? And what if those actions set him on a course to kill the blood-sucking undead with his superior ax-wielding skills, laying the groundwork for his defense of slaves and eventually becoming President where he fended off the South – full of vampire-soldiers – in the Civil War? 
It's a lot of "what if"s, of course, but nonetheless, it makes for one intriguing story, especially when someone like Wanted director Timur Bekmambetov and producer Tim Burton bring it to life on the big screen. 
Stylish, action-packed, and even funny – though probably not intentionally so – there's no denying the absurdity of Abraham Lincoln: Vampire Hunter, now in theaters. But absurd doesn't necessarily mean bad. It can also translate to fun in the most unexpected way. It has its issues, sure, but lack of entertainment value is not one of them. 
Bekmambetov, Burton and Seth Grahame-Smith, who wrote the screenplay from his own graphic novel, discuss the superhero qualities of Honest Abe, portrayed in the movie by Benjamin Walker, and why he makes for the perfect guy to take on vampires. 
Just like the story takes a classic "character" from our nation's history, the guys at FreddieW Gamez went old school with their 16-bit video game version of the movie, designed for their 18-24 year-old male gamer audience. 
The designers, Freddie Wong and Brandon Laatsch Wong, visited Bekmambetov while he was editing the movie so they could design game sequences on scenes from the movie. Check out their conversation with the director and take a look at the game, available now.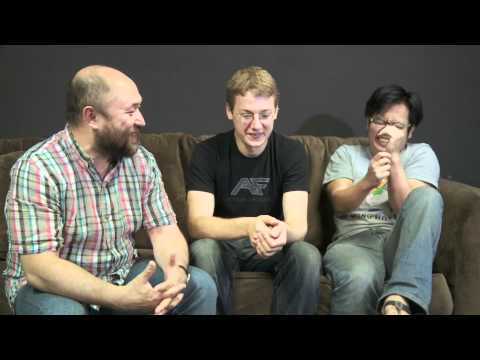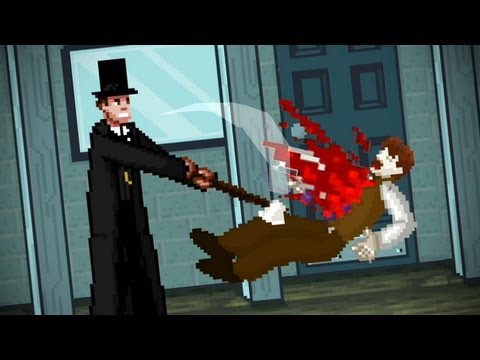 Abraham Lincoln: Vampire Hunter also stars Dominic Cooper, Anthony Mackie, Mary Elizabeth Winstead and Rufus Sewell, is rated R and runs 105.